"Honored to know Tristan, who is a fabulous human being, and to have written a case on him, and thrilled that he comes to my Paths to Power class. I was hoping he would be the next P & G! Congratulations on the sale. We will miss him in the Silicon Valley. In case one has not been reading the news, not a lot of diversity or diverse people running companies in this area."


Jeffrey Pfeffer, Professor at Graduate School of Business, Stanford University
Tristan Walker sells his 'ethnic beauty' startup to Procter & Gamble
By By Cromwell Schubarth – TechFlash Editor, Silicon Valley Business Journal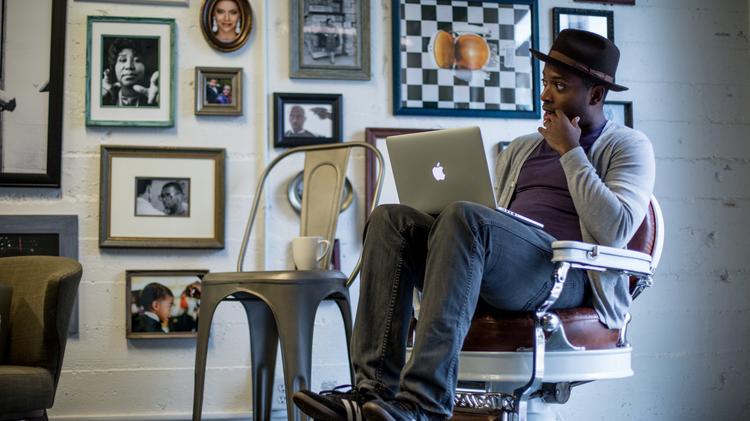 The Procter & Gamble Co. has acquired Walker & Company Brand Inc., the startup behind Bevel, a grooming line for men of color, and Form, a hair care line for women of color.
Founder and CEO Tristan Walker said he is moving the company's headquarters and 15-person team from Palo Alto to Atlanta, Georgia, to be closer to where the startup's largest customer base resides.
Terms of the deal weren't disclosed. Walker had raised about $38 million since founding the business five years ago from investors that include Andreessen Horowitz, Upfront Ventures, Daher Capital, Collaborative Fund, GV, Felicis Ventures and Melo7 Tech Partners.
PitchBook Data estimates that the business was valued at about $31 million in its last round of funding in November 2017, down from about $67 million in a September 2015 round.
"I never started this company to get wealthy; I started this company to serve," Walker said in an interview with Recode. "I started this company to realize that vision of making health and beauty simple for people of color. This accelerates that vision."
Walker founded the company as entrepreneur in residence at Andreessen Horowitz after attending the Graduate School of Business at Stanford, working at Foursquare. He also co-founded Code2040, an organization working to improve diversity in the technology industry.
He told the New York Times, "This diversity problem in Silicon Valley continues to not improve. It is a fundamental problem. The majority of the world is people of color. The majority of this country in 20, 30 years will be. It's the most culturally influential demographic group on the planet. Why are we not participating in this? When you think about the percentage of black, Latino folks getting funding, it has not gotten better."
P&G Beauty CEO Alex Keith said in the announcement about the deal that she has "tremendous respect" for Walker and the business he created: "The combination of Walker & Company's deep consumer understanding, authentic connection to its community and unique, highly customized products and P&G's highly-skilled and experienced people, resources, technical capabilities and global scale will allow us to further improve the lives of the world's multicultural consumers."